Welcome to our Parish Website.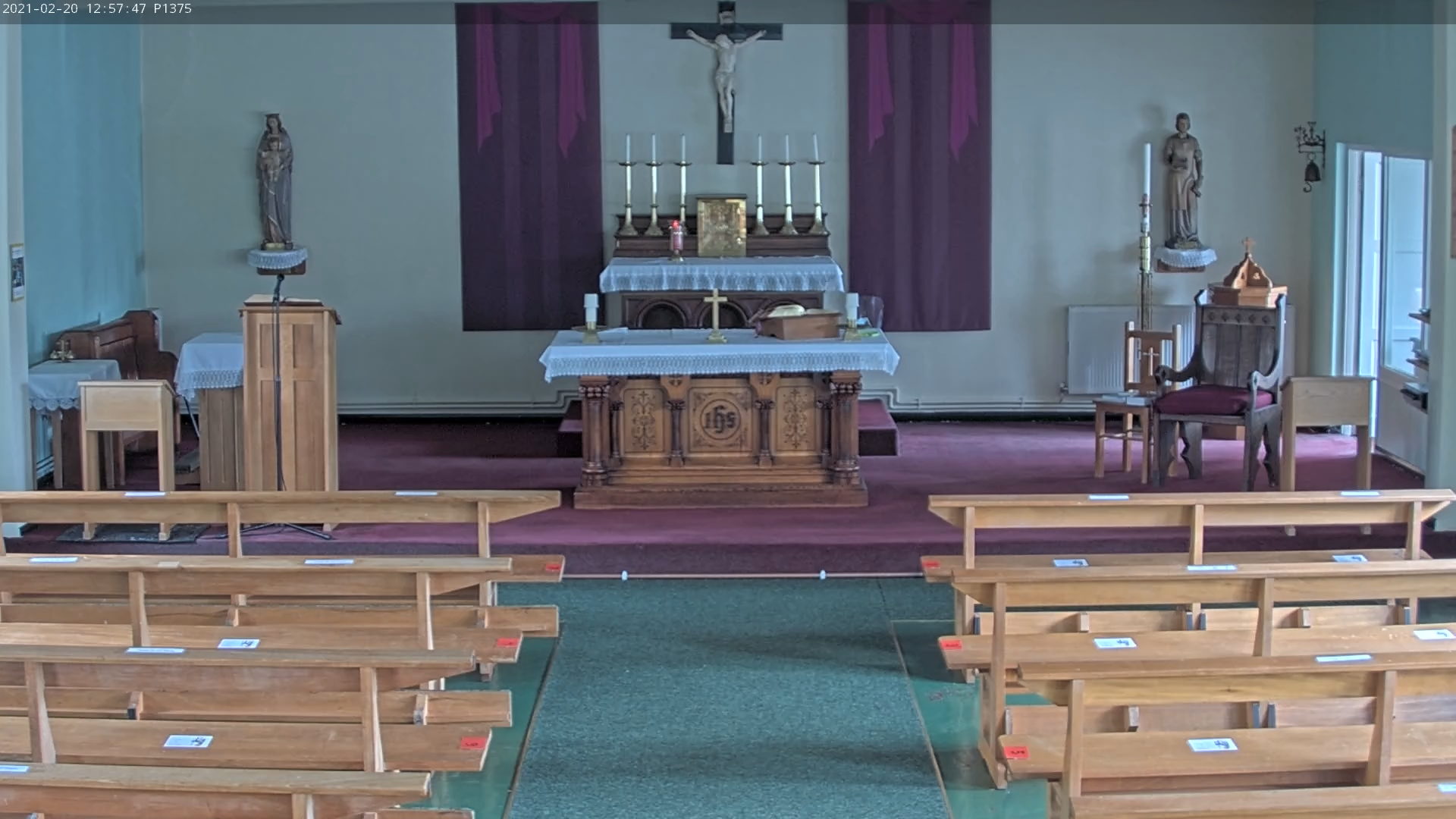 We are now  livestreaming on YouTube. Please use the following link: https://camstreamer.com/redirect/734cd84580eafc8/S-55751
From 2nd December we are able to resume public Mass in St Joseph's.  Each Friday there will be Mass at 10.00 am.  Each Saturday Mass is at 5.30 pm and on Sunday 11.00 am.  If you would like to attend Saturday or Sunday Mass, please inform Fr Garry:  father.garry@gmail.com      When you come to Mass simply ask the steward to tick your name for the following week and you will remain on the list.  Any changes please inform me.   The previous safe-distancing measures etc, which are listed below, will apply.
Email:  father.garry@gmail.com    Phone    01789 773291
The following guidelines will enable us to take the greatest care not to pass on the virus.
Please do not come to church if you or anyone from your household is showing symptoms of COVID 19.
Worshippers may have to queue outside church and wait to be admitted. If Fr Garry does not have your email address, please give it to the steward.
A steward will be responsible for directing all movement in church.
Face coverings must be worn, whether masks or scarves.
You must use the sanitizer before entering the main body of the church.
Worshippers must remain in the seat they are allocated.
Parents must provide their children with their own books for Mass and not bring toys from home. The bags provided for children by the church will not be available.
People who need cushions to sit on must bring their own and take them home after Mass.
People are encouraged to bring their own sanitizers and use this before and after Holy Communion.
Eucharistic ministers will stand behind kneelers at the front and wear visors.
Those receiving Communion will have to stretch out to receive the Host. The Host will only be placed on the hand and not given by mouth.
Readers will need to wear gloves, which will be provided and disposed of.
There will be no offertory collection during Mass. Collections will be taken at the back of the church on the way out whilst observing social distancing. If appropriate, please have donation ready to avoid delays.
A disinfectant spraying machine will be used to clean the church after each Mass
We look forward to being together again for the celebration of Mass.
Fr Garry Byrne, Parish Priest.
LIVE STREAMING CHURCH's in Archdiocese of Birmingham link
St Joseph the Worker is part of the Archdiocese of Birmingham, Registered Charity No. 234216. Our parish website provides Catholic news, and information.
Terms and Conditions, Accessibility Statement, Privacy Notice